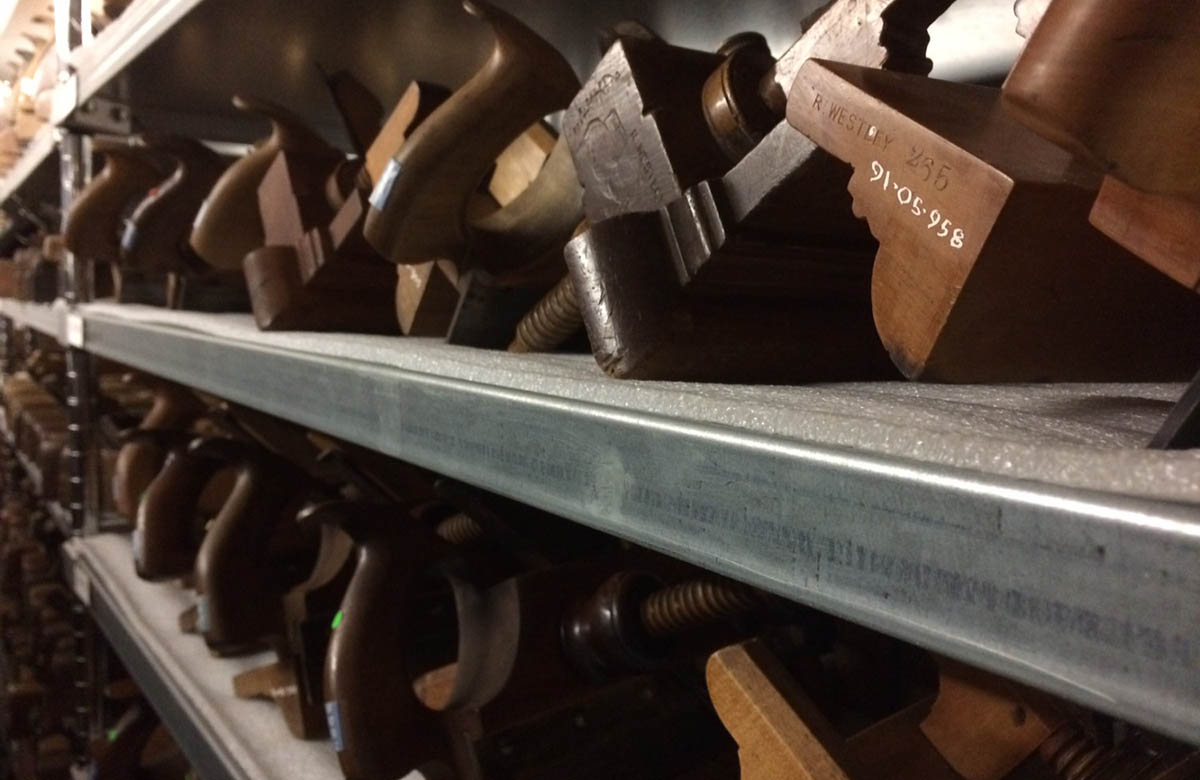 Objects, documents and works of art are the material expression of a community's culture and history, and act as tangible witnesses to past achievements, events, ideas and ways of living. The City holds in public trust for the people of Kingston a fascinating selection of historical artefacts, works of art and public monuments located at various municipal sites including City Hall, the MacLachlan Woodworking Museum, the Pump House, and several City-owned parks.
Known collectively as the civic collection, holdings include such treasures as the Engine 1095 (The Spirit of Sir John A) in Confederation Park, over 60 portraits of Kingston mayors and officials at City Hall, the Victorian-era Osborne-Killey and Ingliss steam-powered water-pumping engines at the Pump House, the sculpture Time by artist Kosso Eloul in Breakwater Park and Canada's most extensive collection of traditional woodworking hand tools located at the MacLachlan Woodworking Museum. Our collection is partially stored in our archival vault in the lower level of the museum.
All of our items are used to interpret the MacLachlan's mandate:
The MacLachlan Woodworking Museum cultivates and fosters the appreciation and understanding of the role of wood and woodworking technology, and related topics in the development of both the local Kingston region and Canada, through the lenses of history, culture, science and technology. This shall be accomplished through: conducting and encouraging research; collection, preserving, interpreting, and exhibiting woodworking tools and related artifacts; presenting creative and innovative programming; and creating opportunities for public outreach and community involvement.
The MacLachlan attempts to ensure that all artifacts in the collection are properly labelled, documented, stored, maintained, and conserved according to accepted conservation standards for museums.
If interested in research please contact us:
Email: mwmuseum@cityofkingston.ca
Phone: 613-542-0543
2993 Hwy 2 E
Kingston, ON
K7L 4V1