Public Workshop
26 October, 2019 1:30 pm – 4:00 pm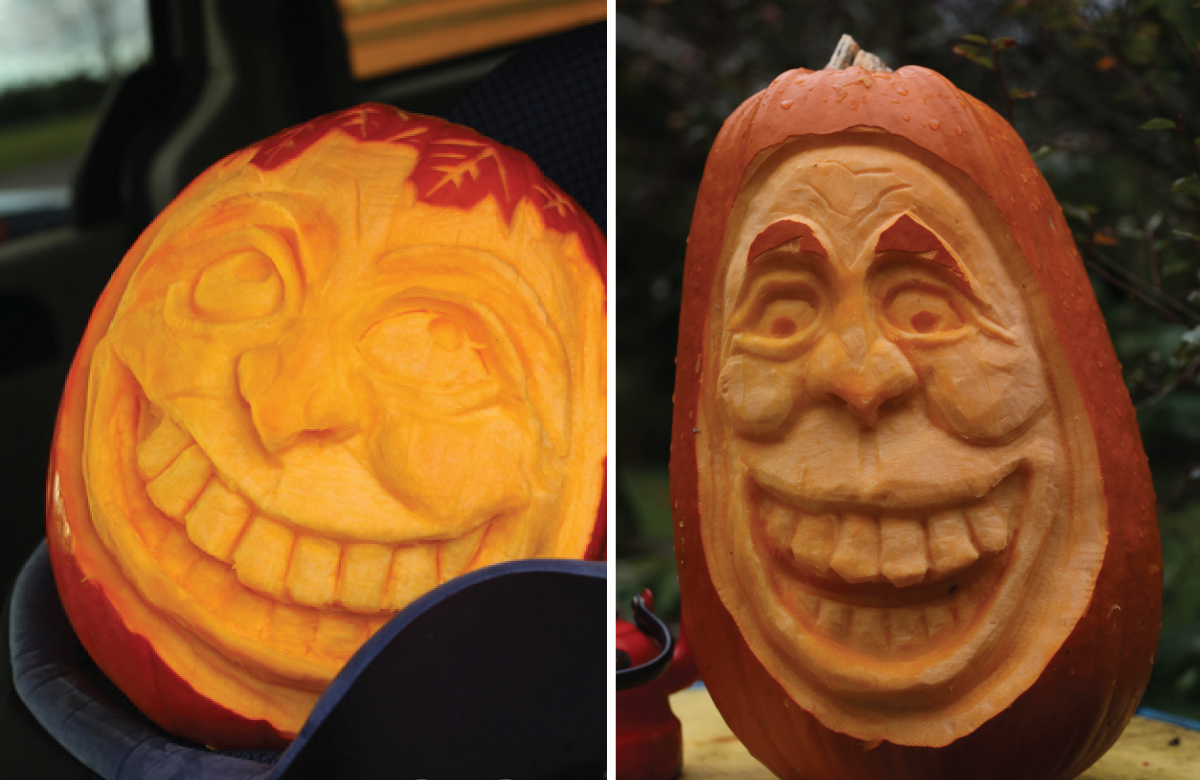 Design and carve the surface of your own pumpkin with artist Nicholas Crombach! Learn basic relief carving techniques in a safe environment to create depth and visual interest.
Group size is limited to a maximum of 4 individuals; group must include one adult. One pumpkin (two carving sides) will be provided per group.
Nicholas Crombach is a visual artist working in sculpture. He has exhibited his work nationally and internationally. His most recent solo exhibition The End of The Chase, was exhibited at New Art Projects, London, UK (May, 2018) and was re-presented in at Art Mûr, Berlin (Aug, 2018). In 2016-17 Nicholas participated in a year-long studio residency at The Florence Trust in London (UK). Solo exhibitions of Nicholas' work include Trapped, Angell Gallery, Toronto (2015), Captured, The Ottawa School of Art (2017) and Behind Elegantly Carved Wooden Doors, Art Mûr, Montreal (2017).
Workshop Cost: $25 + HST
Age: 5 years and up
How to register:
1. Visit CityofKingston.ca/PLAY to create your new PLAY account. Creating an account is simple and free.
2. Register online with course ID 7759.
3. Registration can also be done in person at the INVISTA Centre, Rideau Heights Community Centre and Artillery Park Aquatic Centre.
You can browse all of the MacLachlan Woodworking Museum's programs on pages 18, 25, and 37 of the City of Kingston's Recreation and Leisure Guide.
Step-by-step instructions and Frequently Asked Questions have been added to CityofKingston.ca/PLAY to help you create your new account and sign up for registered programs. City staff are also available to answer any questions you have by phone at 613-546-4291 ext. 1900, 1800 or 1700 and in person at the Artillery Park Aquatic Centre, INVISTA Centre and Rideau Heights Community Centre and Library.