1 June, 2019 9:00 am – 3:30 pm
It's back! Lumberjack Camp will take place on Saturday, June 1st, 2019 from 9:00 am - 3:30 pm at the MacLachlan Woodworking Museum.
Event Description
Lumberjack: The amped-up outdoor experience designed to make you a survival expert! Learn the basics through a variety of hands-on activities taught by experts. Then, test your skills on site. This year, Lumberjack Camp makes its debut. This installment will feature new additions such as shelter construction and foraging as well as old favourites like hatchet throwing and coal-burn bowls. Register and become an expert in all things outdoors!
Ages: 18+
Cost: $85 + HST
What People Said About Lumberjack 2018:
Loved it! Great instructors and activities!

Thank you for your enthusiasm and encouragement! As a rookie lumberjack, that was much appreciated.

Thank you for a wonderful day :) And for the amazing photos!
What's in store for 2019?
Glad you asked! Lumberjack Camp planning is currently underway and we are working on curating the best instructors and workshops for you!
We can confirm that there will be an emphasis on shelter construction and foraging!

Who are the instructors?
Shawn McShane
Shawn is a passionate outdoor enthusiast who works with all ages. He has participated in many outdoor excursions and received outdoor wilderness certificates. He actively shares his knowledge with others, often school groups. When he's not working, you will find him outdoors embarking on a new adventure! Just last year he went on an extended canoe trip in the Northwest Territories!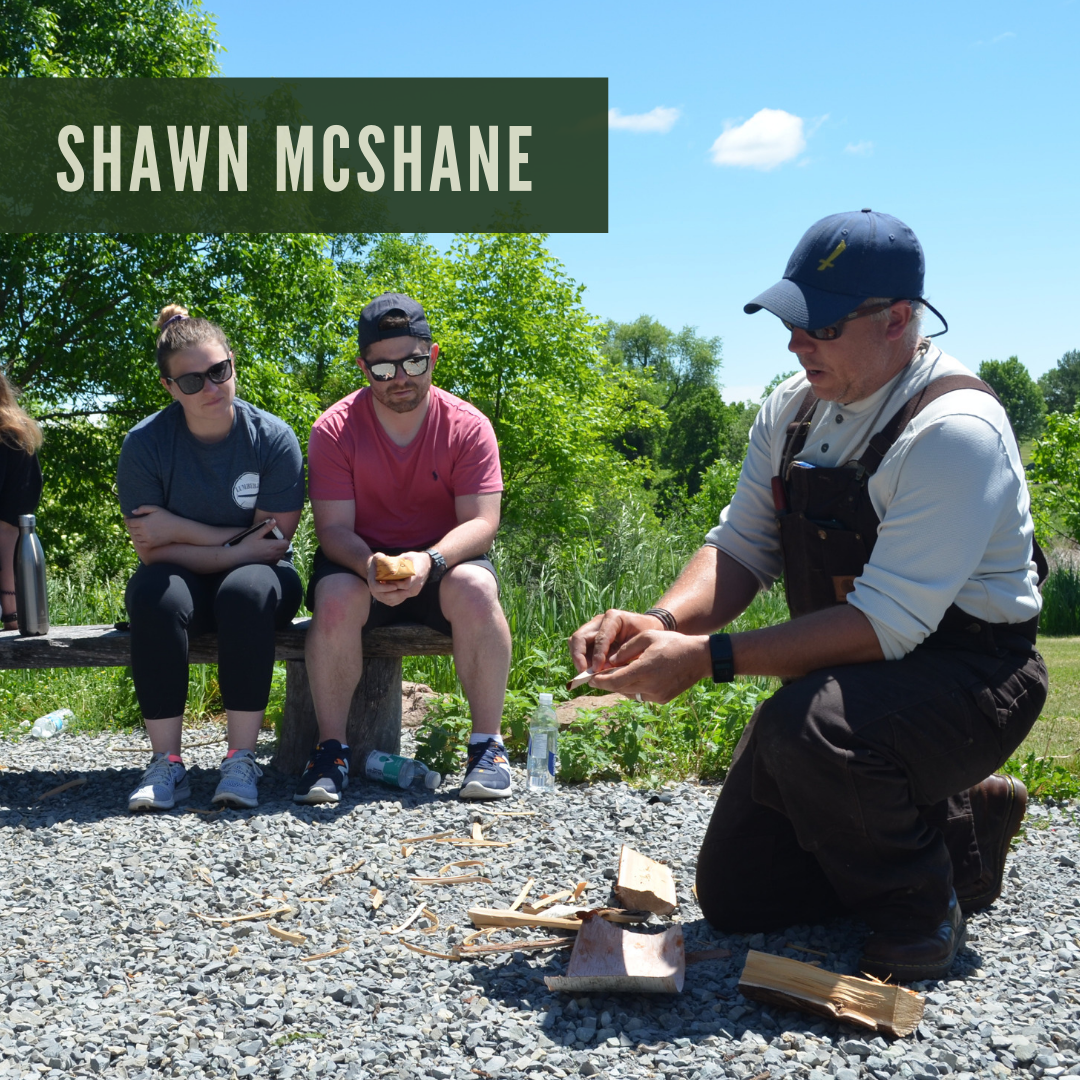 Brian King
This man can conjure fire from anything. Seriously! We've seen him do it! Brian is a lifelong outdoorsman who loves spending time canoeing, hiking, fishing, hunting, skiing or generally doing anything that gets him outside. He's a wilderness adventure guide with Black Feather in the summers and an Outdoor Education instructor with Queen's University in the fall. He has embarked on a number of wilderness survival trips, the longest of which was a solo expedition in Northern Ontario lasting 59 days!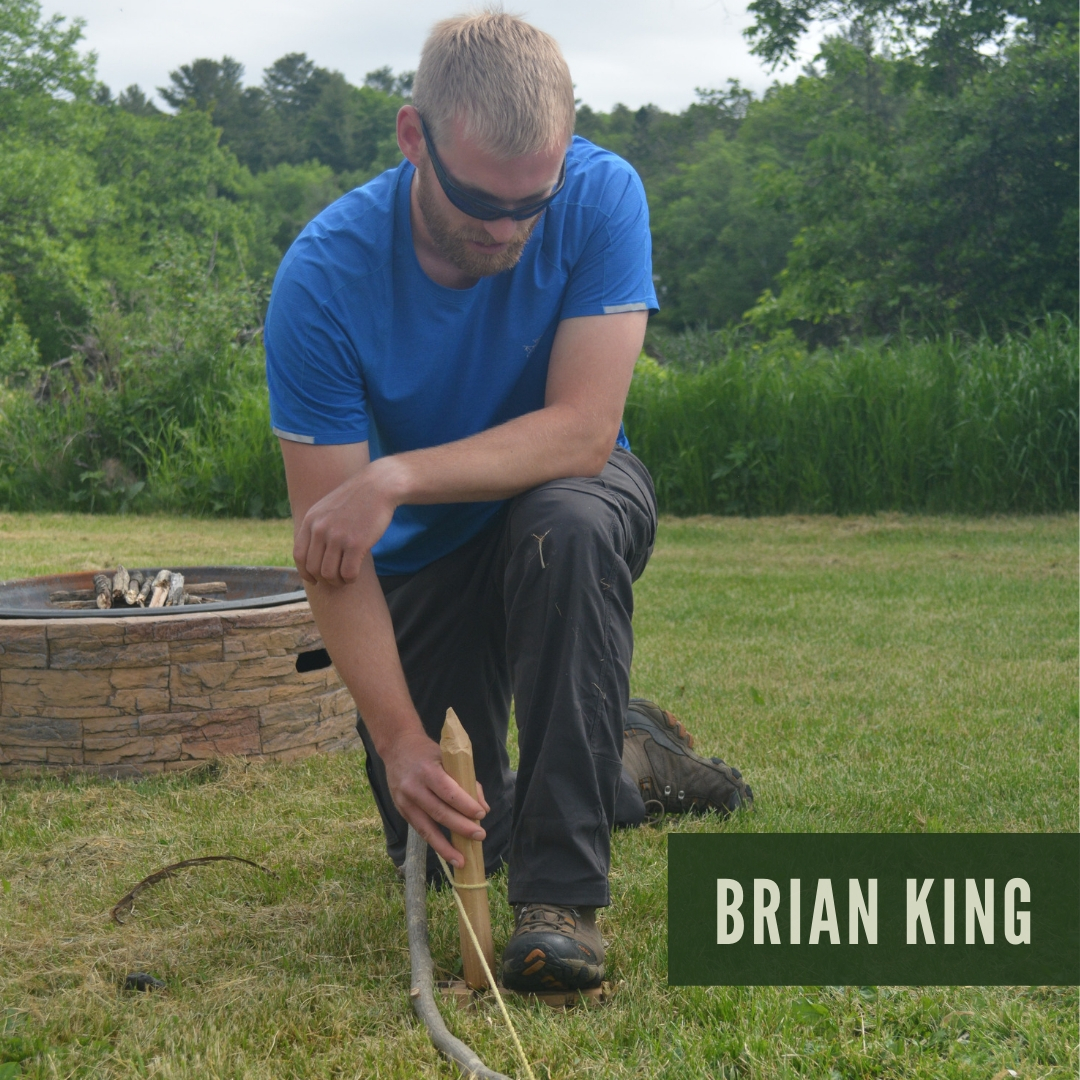 Barbara Roch
Did you know that edible plants can be found everywhere? From forests to sidewalks, Barabara is a foraging expert with a lifetime of experience and knowledge to share with you!
How to register:
1.Visit CityofKingston.ca/PLAY to create your new PLAY account. Creating an account is simple and free.
2. Register online at this link with course ID 00001857.
3. Registration can also be done in person at the INVISTA Centre, Rideau Heights Community Centre and Artillery Park Aquatic Centre.
You can browse all of the MacLachlan Woodworking Museum workshops and camps on pages 23 and 29 of the City of Kingston Recreation & Leisure Guide here.
Step-by-step instructions and Frequently Asked Questions have been added to CityofKingston.ca/Play to help you create your new account and sign up for registered programs. City staff are also available to answer any questions you have by phone at 613-546-4291 ext. 1900, 1800 or 1700 and in person at the Artillery Park Aquatic Centre, INVISTA Centre and Rideau Heights Community Centre and Library.
MacLachlan Woodworking Museum
2993 Highway 2 East, Kingston, ON