Public Workshop
5 October, 2019 10:00 am – 4:00 pm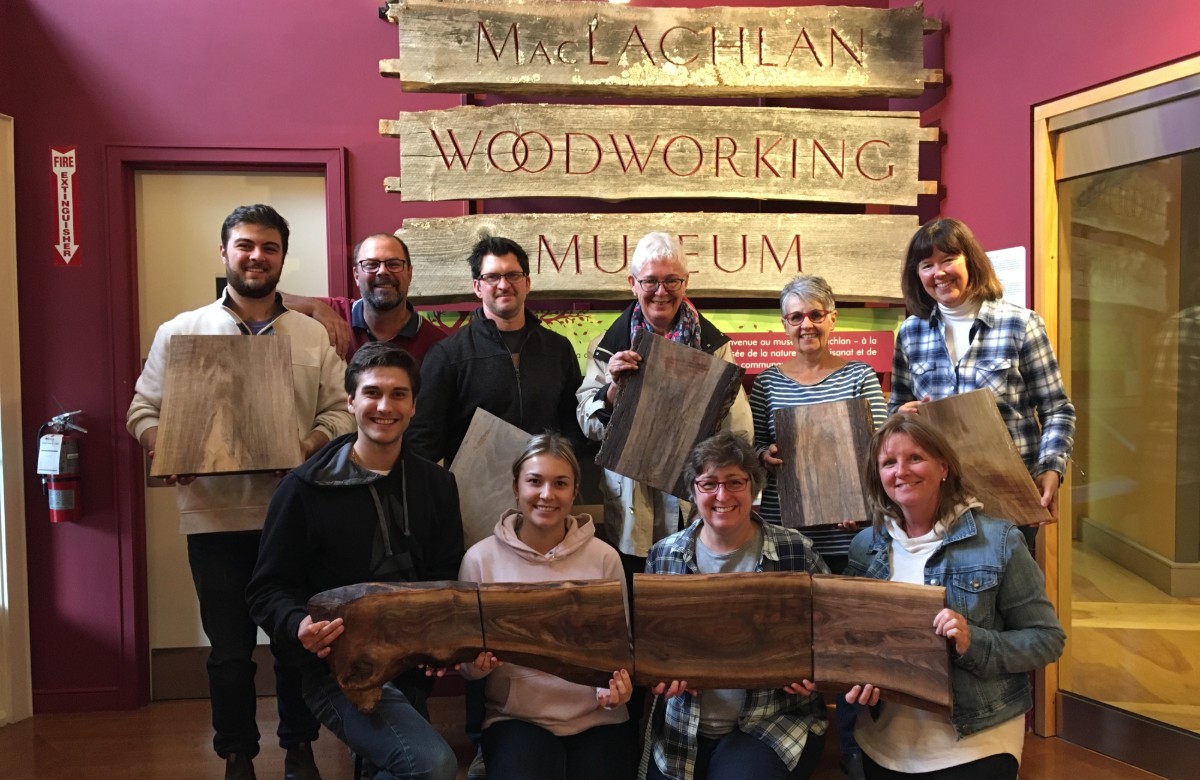 Please note this workshop is now sold out.
Leave the power sanders at home and use handplanes, handsaws and cabinet scrapers to convert a rough-sawn piece of live-edge hardwood into a stunning food display board. The workshop ends with finishing and oiling the surface.
Cost: $60 + HST
Age: 18+
Who's teaching?
Dave Young is from Northern Ontario and started woodworking upon moving to the Kingston area in 2008. He is a graduate of the St. Lawrence Cabinetry and Fine Furniture program and the current hand tool group coordinator of the Kingston Wood Artisans. Specializing in vintage tools and methods, Dave enjoys working with the local hardwoods of Eastern Ontario. The hand-tool slant to his woodworking projects began through the necessity of working in a small basement shop while not disturbing the small children sleeping upstairs. Since those days, he has embraced the quieter way of working and is mindful of how efficient traditional techniques can be.
He enjoys spending the summer months kayaking the local waterways, particularly the Admiralty Islands around Gananoque and is a certified guide with 1000 Islands Kayaking.
How to register:
1.Visit CityofKingston.ca/PLAY to create your new PLAY account. Creating an account is simple and free.
2. Register online at this link with course ID 7756.
3. Registration can also be done in person at the INVISTA Centre, Rideau Heights Community Centre and Artillery Park Aquatic Centre.
You can browse all of the MacLachlan Woodworking Museum programs on pages 18, 25 and 37 of the City of Kingston Recreation & Leisure Guide.
Step-by-step instructions and Frequently Asked Questions have been added to CityofKingston.ca/Play to help you create your new account and sign up for registered programs. City staff are also available to answer any questions you have by phone at 613-546-4291 ext. 1900, 1800 or 1700 and in person at the Artillery Park Aquatic Centre, INVISTA Centre and Rideau Heights Community Centre and Library.