Public Workshop
22 August, 2018 1:00 pm – 4:00 pm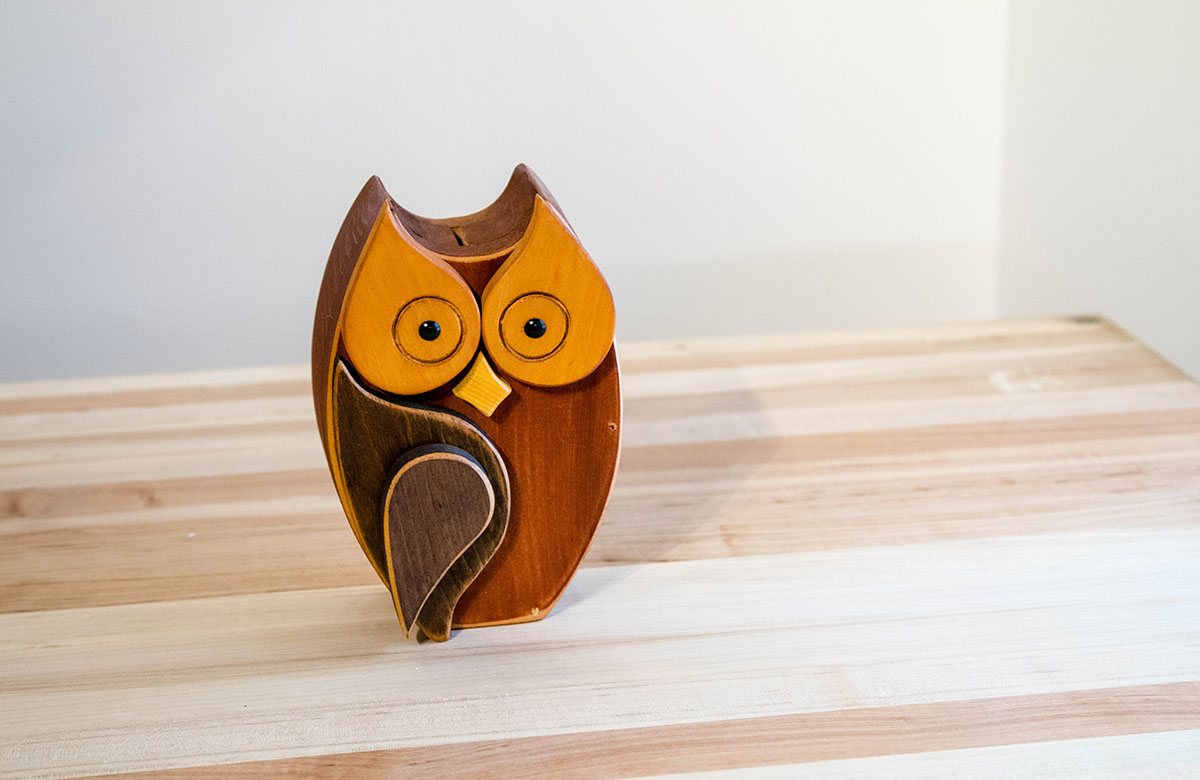 Join special guest instructor, Majella Turcotte, for some hands-on carpentry and woodworking at Carpentry Camp! Learn basic woodworking skills and leave the session with personalized finished products!
Owl Piggybanks
Owls are very popular these days. You're lucky if you spot a real one! In case you don't, why not build a beautiful owl piggybank to enjoy for many years to come? Maybe you can save up enough money to go on a real owl adventure!
Registration open on Saturday, March 24 at 9 am. Register on the City of Kingston website!
Registration barcode: 138610
Cost: $30.00 per session.
Skills Learned: basic woodworking and carpentry
Age: 6-12 years
NOTE: Please bring a snack, water, sunscreen, and a hat. Arrive promptly to pick up your child(ren) as aftercare is not provided.
MacLachlan Woodworking Museum
2993 Highway 2,
Kingston, ON
K7L 5H6